Loire & Terroirs
Wine tourism experience by Maison Saget La Perrière in the heart of the Loire Valley
Saget La Perrière introduced its Loire & Terroirs getaways to offer a highly original, introductory journey to the heart of the Loire Valley wine regions, particularly Sancerre. Loire & Terroirs experience take visitors on a unique voyage through the gourmet food culture, geography and cultural heritage of the region, allowing wine enthusiasts and industry members alike to take part in Sancerre wine tasting workshops. The Loire & Terroirs concept is designed to appeal to a wide audience. It offers visitors a chance to plan wine-themed breaks, celebrate a special occasion or organise seminars so that they can discover the archetypal terroir-driven wines of the Loire.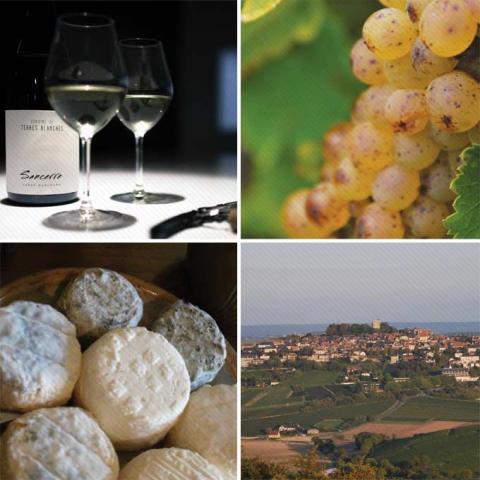 Loire & Terroirs experience
Activities in the heart of the wine region, bespoke getaways, business trips...
Wine enthusiasts, industry members and experts alike will undoubtedly find the experience they are looking for from our range. It offers a chance to embark upon a journey through the heart of the Loire Valley where emphasis is placed on enjoyment and discovery.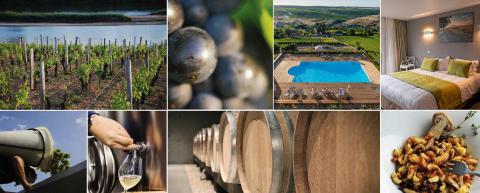 Our hotels in Sancerre
Ideally located in the heart of Sancerre
Saget La Perrière offers its guests the opportunity to stay in its hotels which offer a fusion of culture and lifestyle experiences. Located on the hill of Sancerre, with a magnificent view over the vineyards, Le Panoramic hotel is the perfect illustration of the Loire & Terroirs ethos. Whether Le Panoramic provides the starting point or marks the end of a trip along the Loire, it offers visitors an experience that is as much a feast for the eyes as for the taste buds, and a gateway to the vineyards and wines of Sancerre. The charming and gratifying lifestyle offered by a typical Loire country home was the inspiration for the Clos Saint Martin hotel, located near vineyards in the village of Sancerre. With its subtle lighting, its warm colours and noble materials, its elegant atmosphere sets the scene for a delightfully indulgent wine experience.
Contact details & directions
Wine tourism:
An introductory visit to discover our wine cellars, tasting workshops and gift voucher.
Please feel free to contact us so that we can organise a bespoke stay either as a group, a couple or for individual visits.
Seminars:
We can organise your seminars, teambuilding and incentive activities.
We discuss your programme in details with you. Ask for a customised quote.
Room rental:
We can offer you a range of venues for personal and professional events such as weddings, birthdays and corporate evening events. Please contact us for more information.
Information
LOIRE & TERROIRS
La Castille
58150 POUILLY-SUR-LOIRE

Tel:+33 (0)3 86 39 57 75
www.loire-terroirs.fr